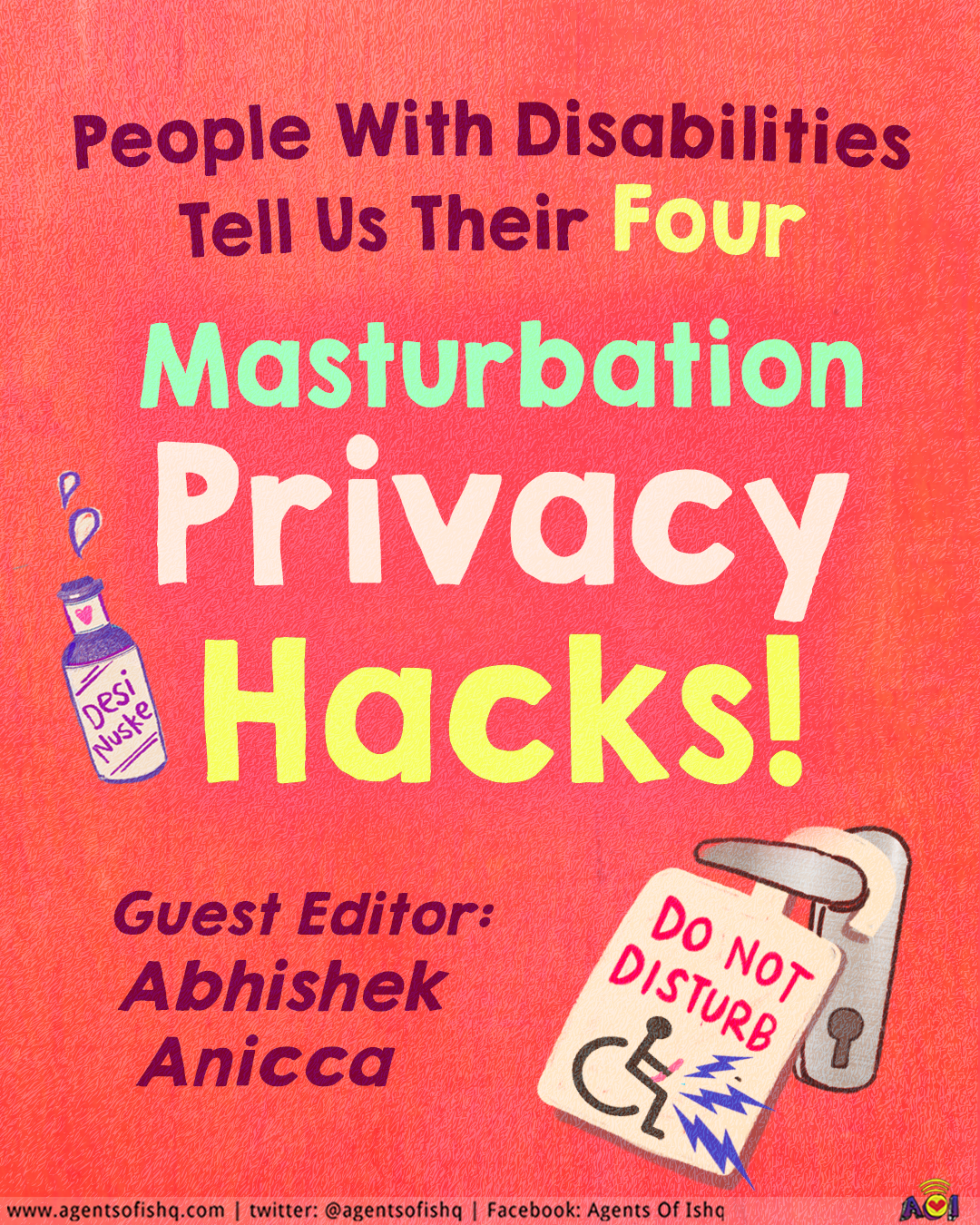 People With Disabilities Tell Us Their #MasturbationPrivacyHacks!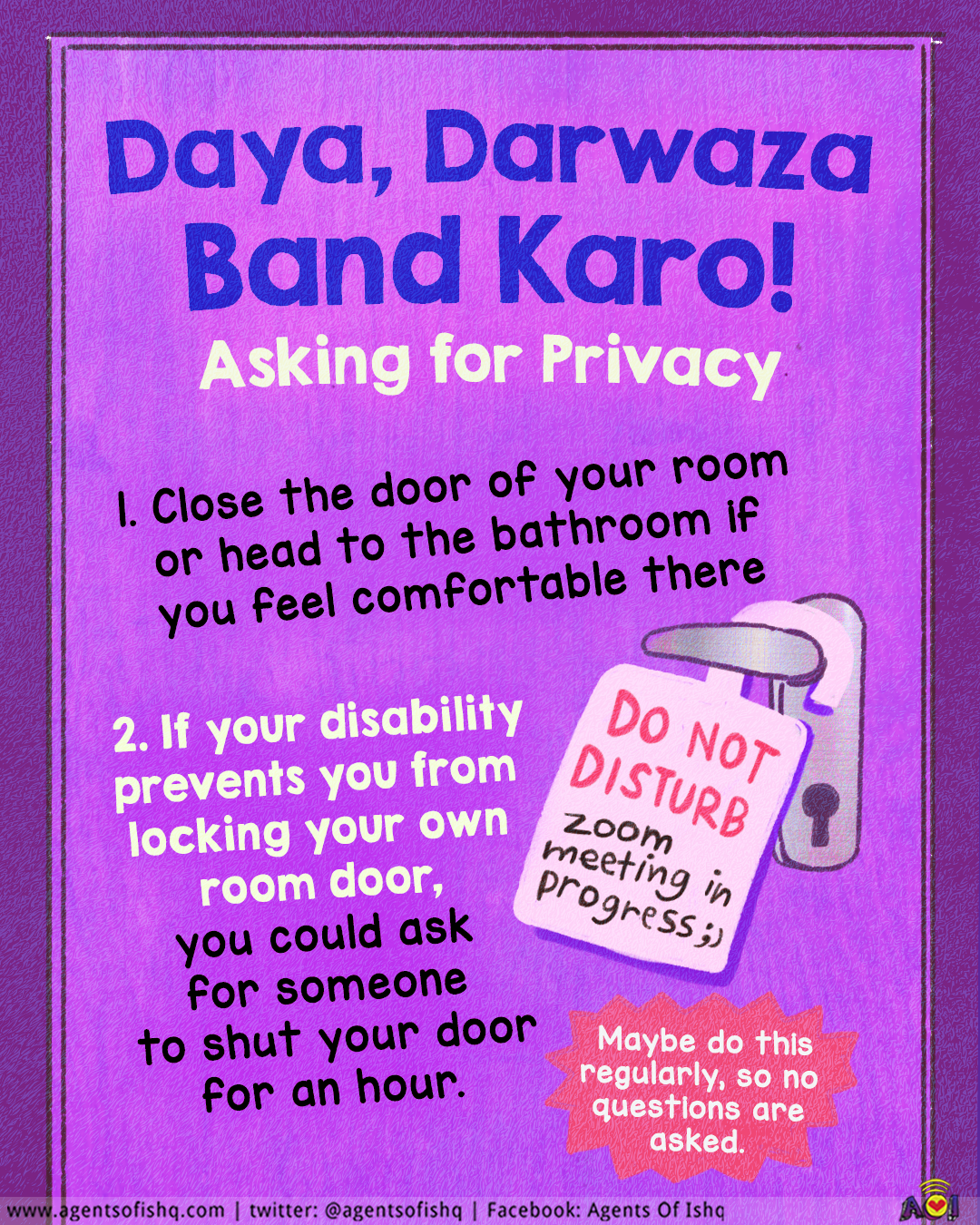 Daya Darwaza Band Karo - Asking for Privacy
1. Close the door of your room or head to the bathroom if you feel comfortable there
2. If your disability prevents you from locking your own room door, you could ask for someone to shut your door for an hour. (Maybe do this regularly, so no questions are asked.)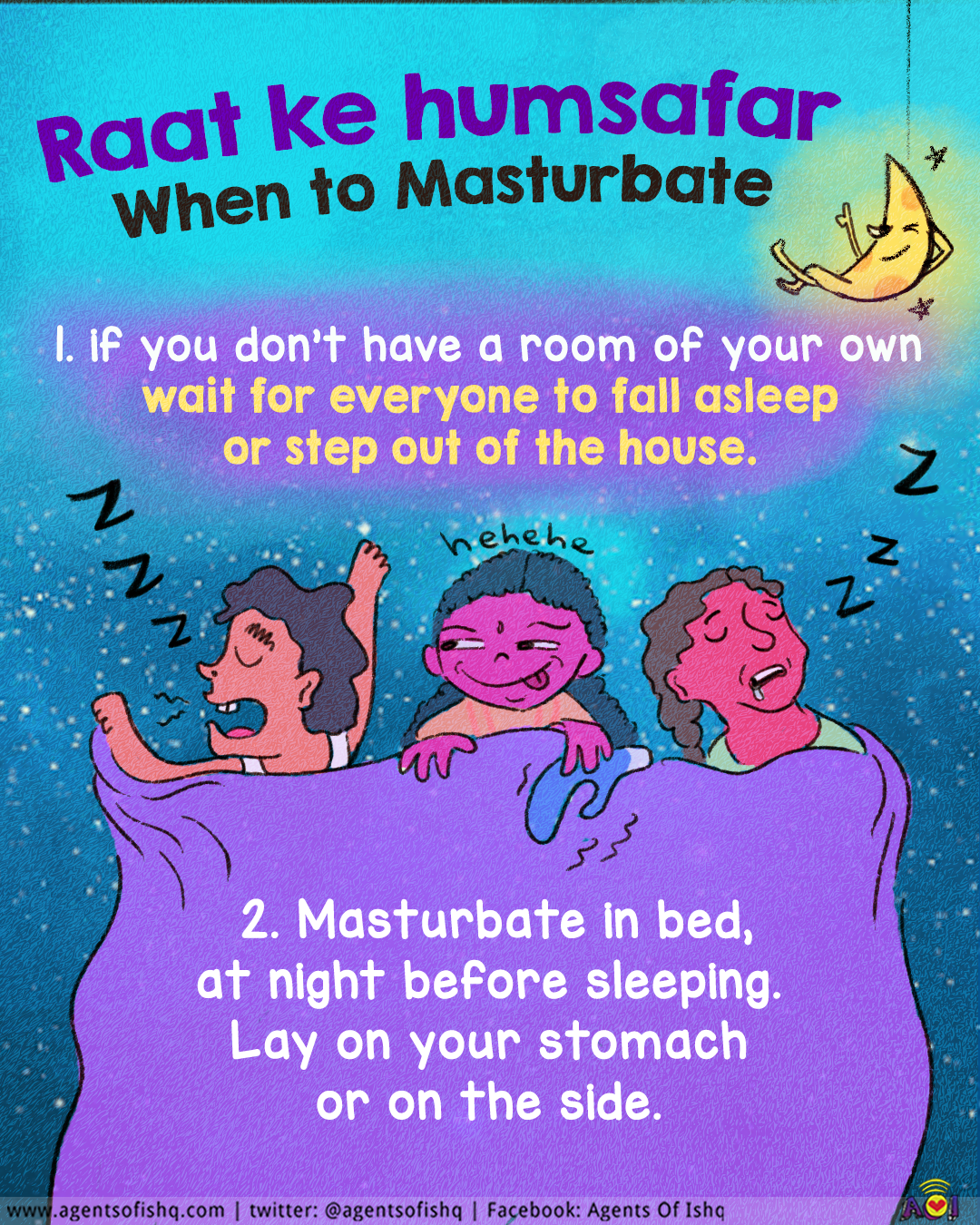 Raat ke humsafar - When to Masturbate
3. If that is not an option, wait for everyone to fall asleep or step out of the house.
4. Masturbate in bed, at night before sleeping. Lay on your stomach or on the side.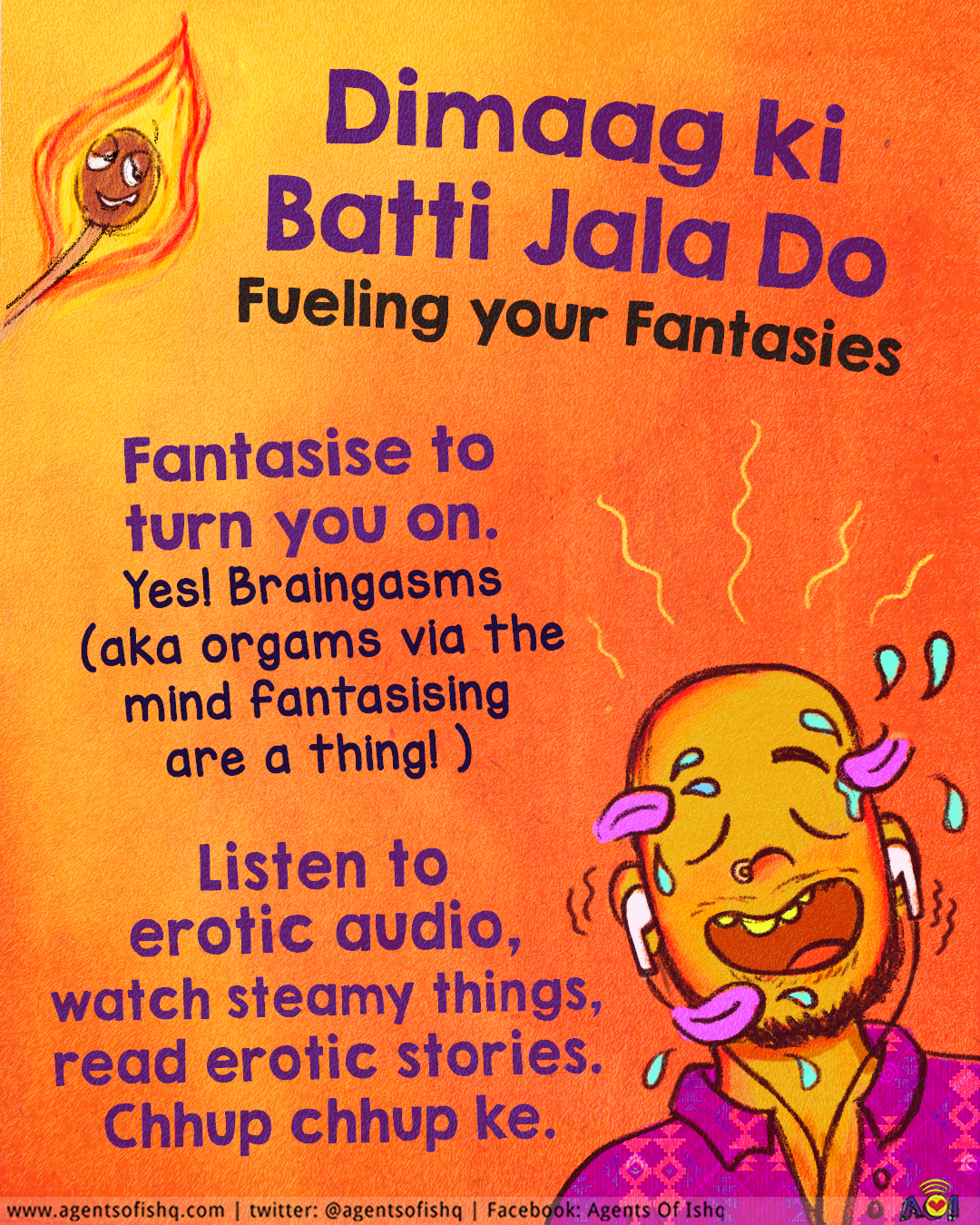 Dimaag ki Batti Jala Do - Fueling your Fantasies
5. Fantasise to turn you on.
Yes! Braingasms (aka orgams via the mind fantasising are a thing!)
Listen to erotic audio, watch steamy things, read erotic stories. Chup chup ke.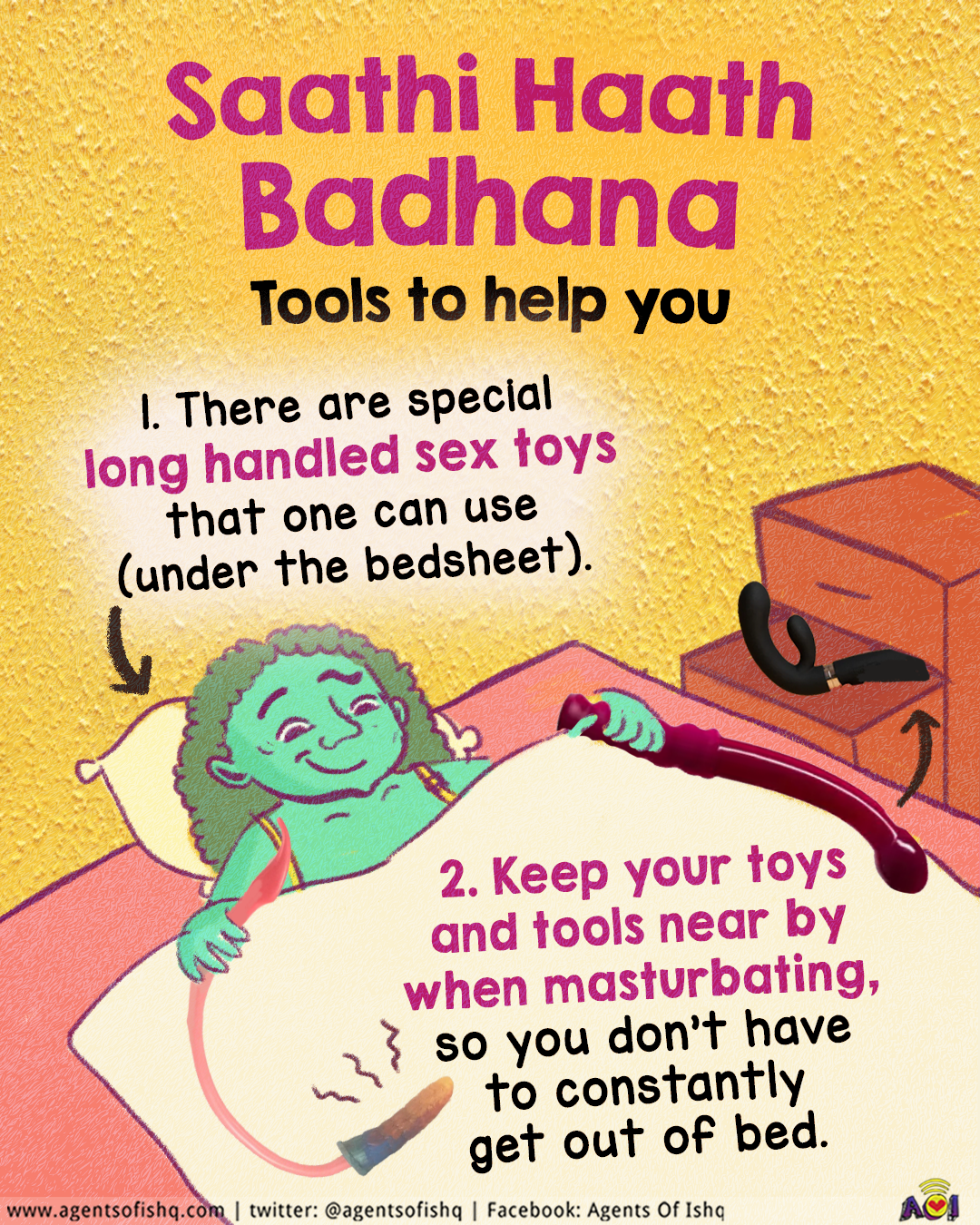 Saathi Haath Badhao – tools to help you
6. There are special long handles sex toys that one can use (under the bedsheet).
7. Keep your toys and tools near by when masturbating, so you don't have to constantly get out of bed.