Text on the card reads:
Could pleasure politics embrace aspects of us that sometimes feel left out in sex positivity? An exploration
Text on the card reads:
A starting point for Sex positivity: to combat the idea of sex as a cultural taboo and an area of silence. But it can sometime translate into the opposite -
This ends up limiting the idea of pleasure to sex. Limits the idea of pleasure in sex to orgasms. Limiting the definition of these experiences. And then...
How to think about sexual violence, without stigmatizing sex, or include asexuality in this discourse? Also...
Does this create the old binary of good culture vs bad culture in a new bottle? Where...
Sex-positive = progressive, politically broad minded
Others = backward
Text on the card reads:
PLEASURE POLITICS recognises that in every culture, eroticism can (and does exist) & so does taboo.
Rather than present one culture as 'better' aka superior to another we can build on the pleasurable elements in a culture while countering its restrictions and taboos, without imposing a singular idea of pleasure (or culture)
So, maybe, PLEASURE POLITICS is expansive (AND decolonial) (AND intersectional) while SEX POSITIVITY risks being normative (kunjam kunjam colonial)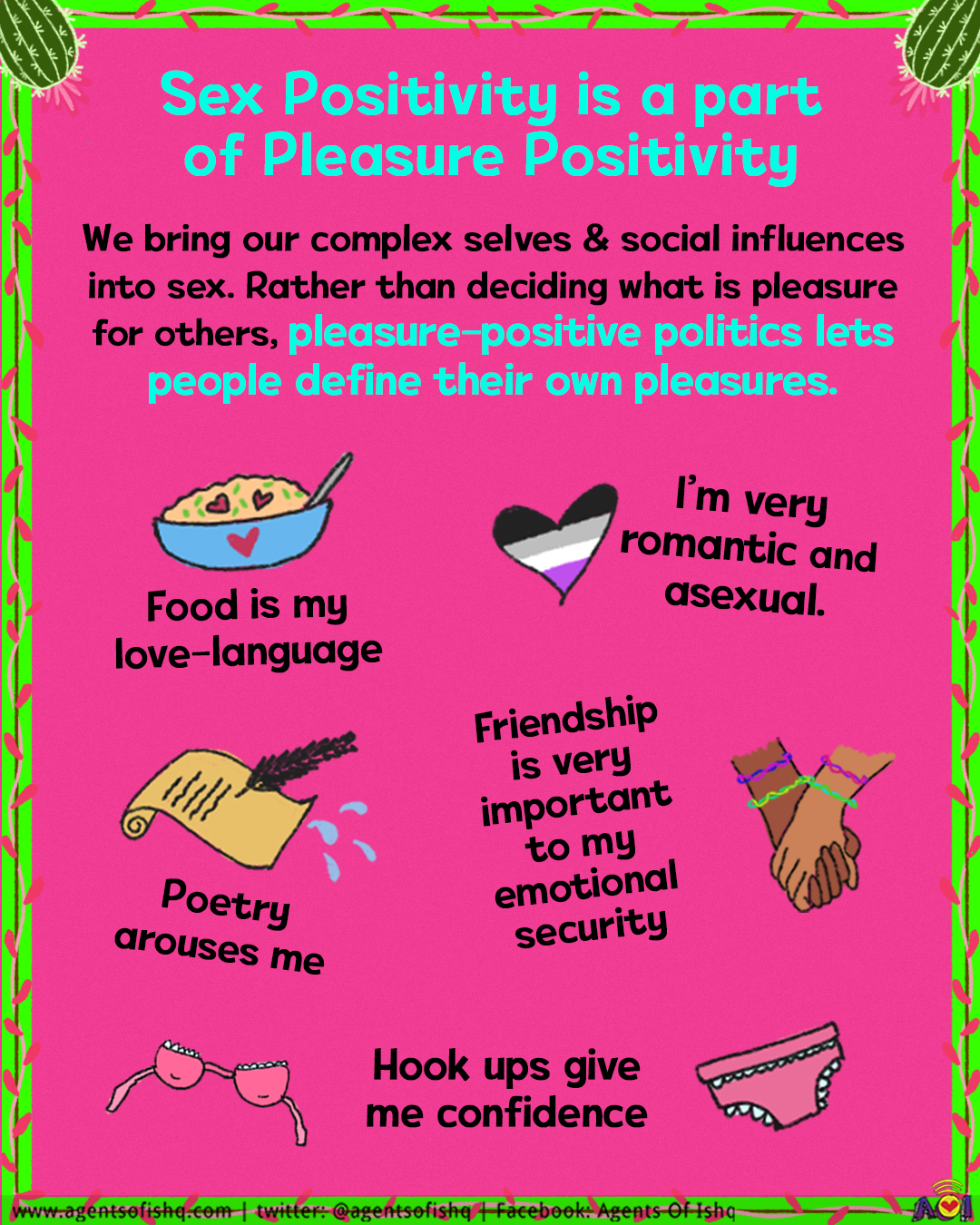 Text on the card reads:
Sex Positivity is a part of Pleasure Positivity
We bring our complex selves & social influences into sex. Rather than deciding what is pleasure for others, pleasure-positive politics lets people define their own pleasures.
Food is my love-language
I'm very romantic and asexual.
Poetry arouses me
Friendship is very important to my emotional security
Hook ups give me confidence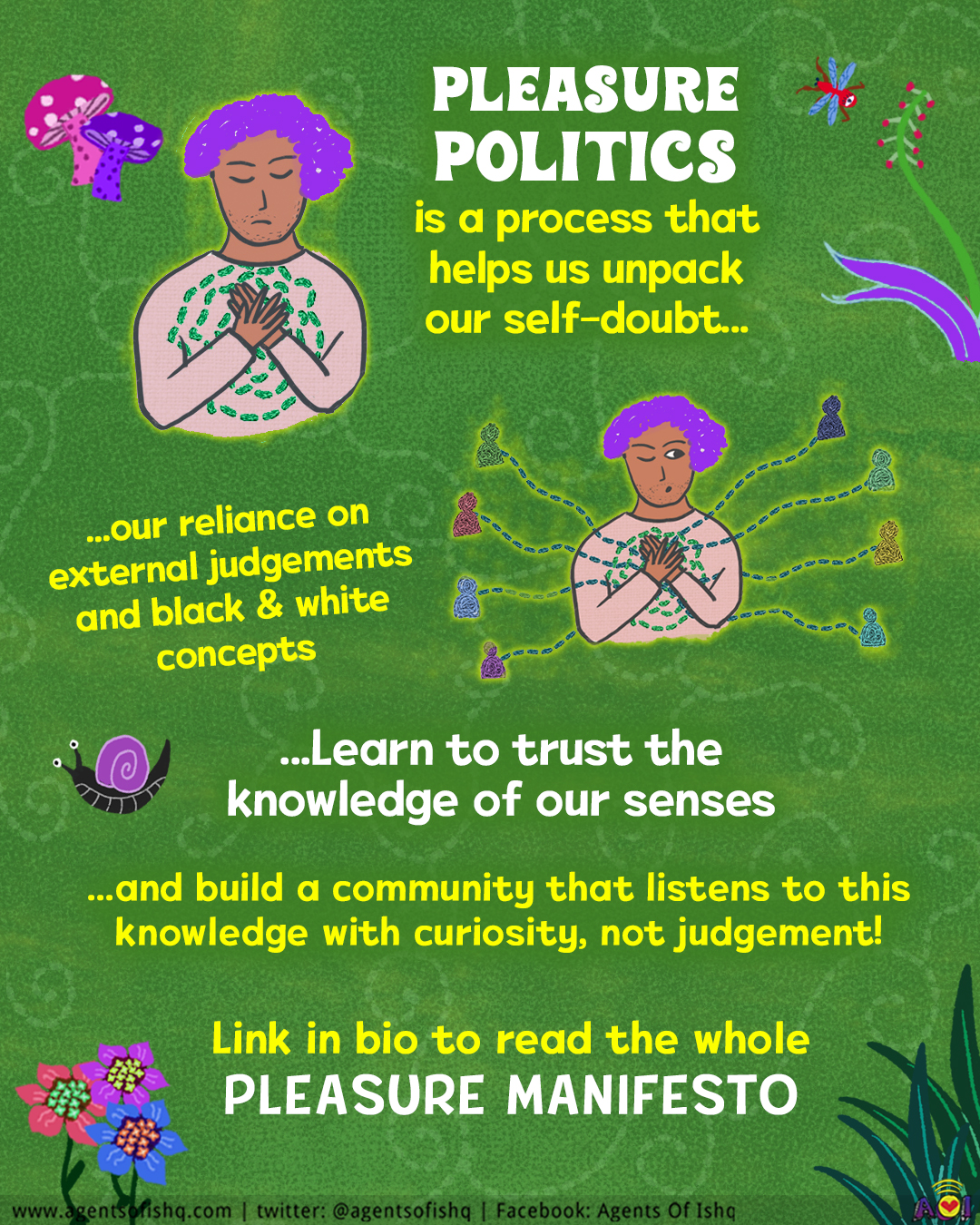 Text on the card reads:
PLEASURE POLITICS
is a process that helps us unpack our self-doubt...
...our reliance on external judgements and black & white concepts
...Learn to trust the knowledge of our senses
...and build a community that listens to this knowledge with curiosity, not judgement!
Link in bio to read the whole PLEASURE MANIFESTO