PERFORMANCE:
What Is The Politics Of Love Anyway? A philosophical talk with tiny videos.
Written and Performed by: Paromita Vohra
Sunday Penfriends Letters exchanged between an older and a younger lesbian about a changing world.
Written and Performed by Sameera Iyengar & Debasmita Das
Hi-Story Telling A storytelling performance about the life and work of 4 hatke Agents of Ishq from Indian history.
Do I Dare to Eat a Fig? No Sex Please We're Indian wali baatein
A conversation with Paromita Vohra, filmmaker, writer, founder Agents of Ishq. Moderated by Manjima Bhattacharjya, feminist, activist, researcher and writer.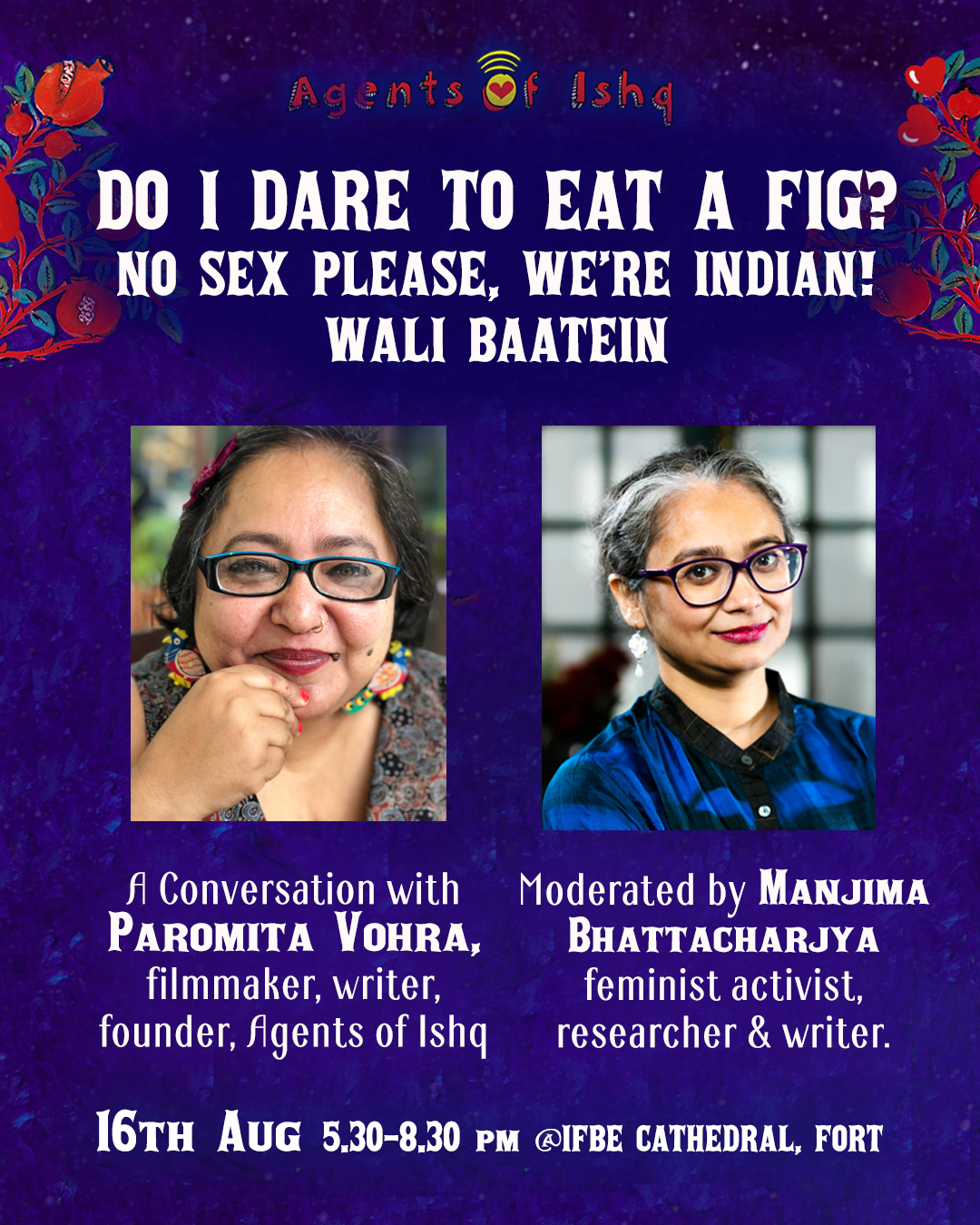 Shayari From Your Secret Diary
An open mic of erotic poetry
Come see us LIVE!