We live in times that hail sexual liberation (it's always coming, lucky thing) and social media slogans of orgasm equality. But, Agents, we have also been hearing murmurs about 'orgasm anxiety' from you for some time now.
We decided to explore these murmurs, to try and understand what people were talking about (or not talking about) when they say 'orgasm anxiety'. And so - The AOI Orgasm Anxiety Survey.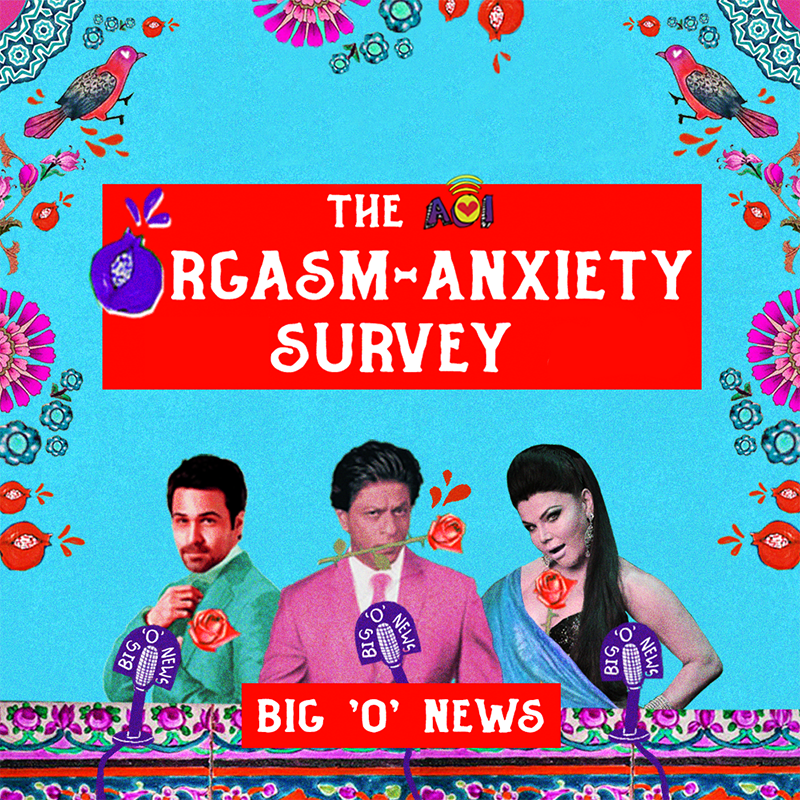 The responses revealed a fairly complicated picture.

82% said they did have orgasms, while masturbating and/or in partnered sex. But, it was not as if these folks were not feeling anxious about orgasms.


Overall, we found that 68.2% percent said they felt anxious about orgasms. So, if they still reported anxiety, perhaps we might ask - is orgasm sufficient to define sexual pleasure?

And while it's one thing to talk about orgasm equality - are all orgasms actually equal?

The survey is not about who's having orgasms and who's not. Rather, it tells us a lot about people's relationship with their own bodies, gender and sexuality, insecurities and desires - as well as the conversation about sex which they are surrounded by.

It also shines a bright LED-light on how there remains a lot of unease that is rooted in body image issues, gender dysphoria, mental health, physical constraints, and more.

The most intriguing discovery? The popular discourse on sex and sex-positivity emerged as one factor that was making people anxious. 41.5% people worried they'd be judged as sexually repressed or not being 'sexually liberated enough' for the fact that they're having lesser orgasms. How people felt about their orgasms clearly moved beyond the tired binaries of taboo vs liberation and tradition vs modernity.

Agents, we love to give sex a good name, yes! The world of sex and pleasure keeps changing. How people respond to that also evolves. It seems to us that we need vulnerable, open-ended conversations that are less black and white and less about numbers and goals, to help us understand our sexual lives better and help us along the road to better sexual health and happiness. Kya bolti public?

So dive in!

WHO TOOK THE SURVEY?

258 people took the survey and here is how they identified themselves.