Alt text - the image above has an illustration of the editor nestled in a cloud reading. Some clouds are floating by while a few pages of his books fly out of the book.
Care Work - Dreaming Disability Justice by Leah Lakshmi Piepzna-Samarasinha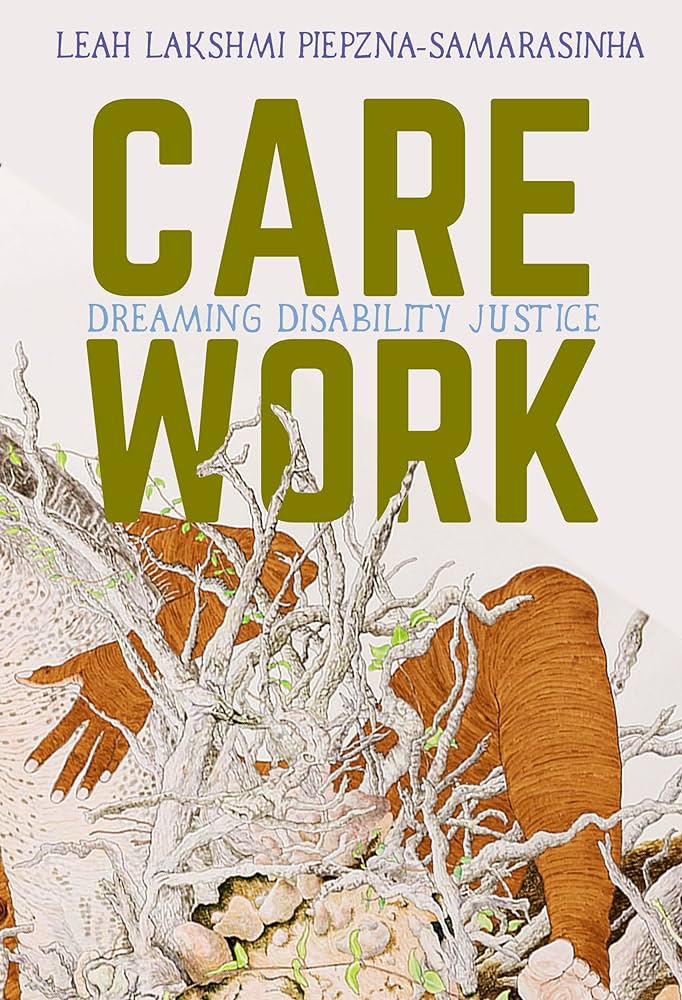 Why I Love It - A very personal and political exploration of ideas of disability justice, a movement that centers the lives and leadership of sick and disabled queer, trans, Black, and brown people. A reimagining of radical disability politics with the idea of care at the center of it. "It's not about self-care—it's about collective care. Collective care means shifting our organizations to be ones where people feel fine if they get sick, cry, have needs, start late because the bus broke down, move slower, ones where there's food at meetings, people work from home—and these aren't things we apologize for.
Disability Visibility - First-Person Stories from the Twenty-first Century - Edited by Alice Wong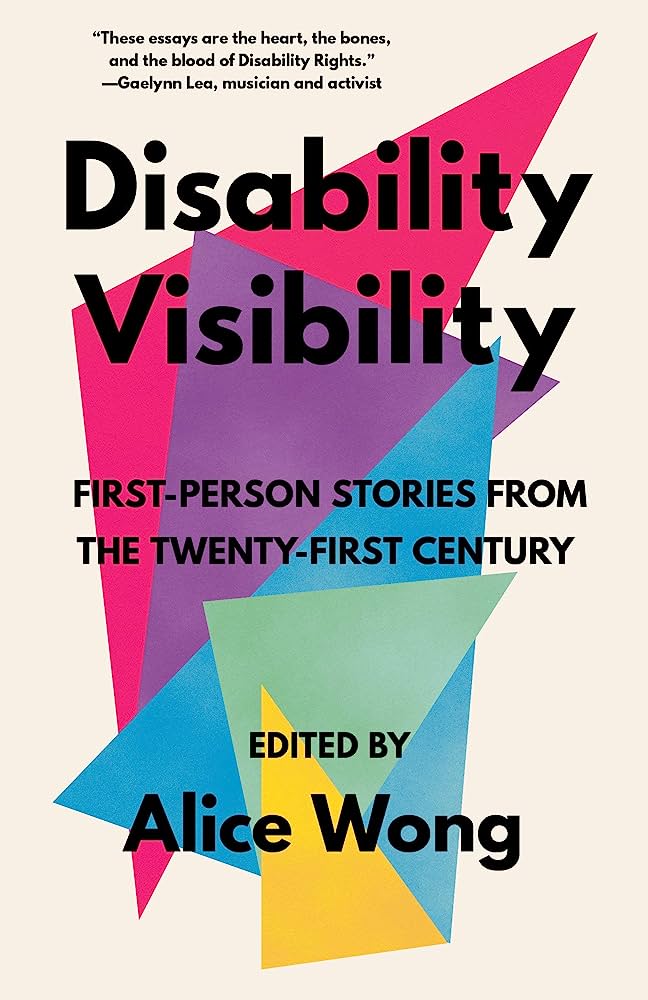 Why I Love It - A unique collection of first person narratives on disability across disabilities which enriches disability discourse by allowing us to take a peek into different lives, enriching our own. As Wong says "There is so much that able-bodied people could learn from the wisdom that often comes with disability. But space needs to be made. Hands need to reach out. People need to be lifted up."
Face to Face by Ved Mehta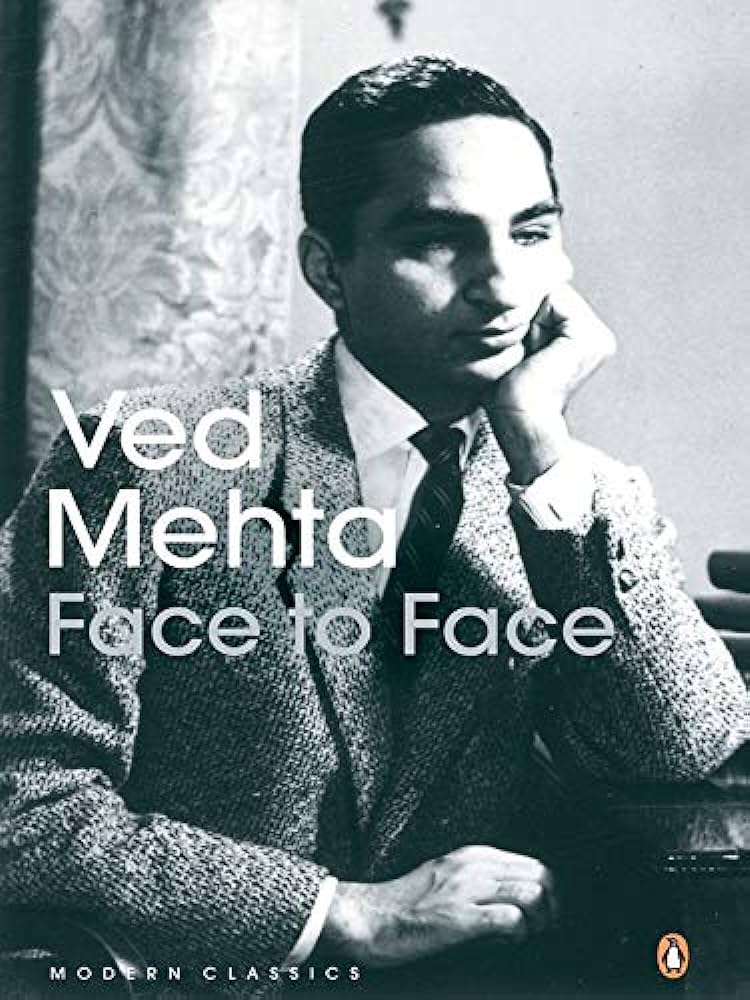 Why I Love It - A blind boy in pre independent India has a turbulent experience with the special education system in India and then goes all alone, to a faraway land in America to study in a blind school, ends up becoming a celebrated author and chronicler of India. There is so much to like about the book but the one that catches you instantly is the melancholic loneliness that often follows a disabled life. A biography that should be an essential reading for all of us, abled and disabled.
The Sixth Happiness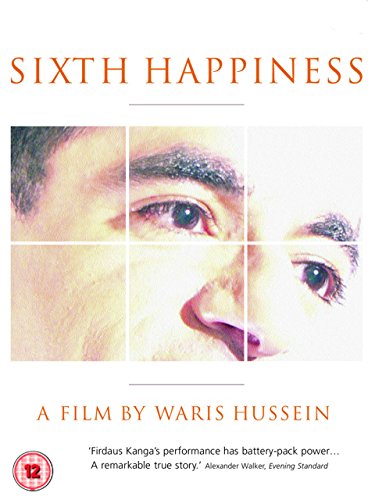 Why I Love It - Love Margarita with a Straw? Here is a film that was made decades before it. Was based on a book by a disabled man, who also played the role of the protagonist Brit in this wonderful film. As we follow Brit's journey to life's pleasures and disappointment, he takes us on an unforgettable journey of straight and queer desire, belonging and unbelonging, loneliness and togetherness.
The Sessions
Why I Love It - Is access to sex an essential right for disabled people? Is there something called sexual citizenship? Can we at least have a discussion about it in India? Sessions raised many of these questions in my mind which only came back to me after listening to experiences (or lack of it) of fellow disableds across India yearning for sex and yet finding it impossible to access it.
Invictus - William Earnest Henley
Why I Love It - I am sure you have come across this poem. Or a version of it through films. Do you know William Earnest Henley was a person with a disability? And that he wrote a whole collection of poetry about his experiences of being in a hospital, called In Hospital? When you look at it from the lens of a disabled person, inspiration takes a different meaning. It is as much about survival and everyday struggle as about achieving something that gets you society's applause. Hai na?
Out of the night that covers me,
Black as the Pit from pole to pole,
I thank whatever gods may be
For my unconquerable soul.
In the fell clutch of circumstance
I have not winced nor cried aloud
Under the bludgeonings of chance
My head is bloody, but unbowed.
Beyond this place of wrath and tears
Looms but the Horror of the shade,
And yet the menace of the years
Finds, and shall find, me unafraid.
It matters not how strait the gate,
How charged with punishments the scroll,
I am the master of my fate:
I am the captain of my soul.
His poetry collection called In Hospital which can be found
here:
MADDENING by Stuart Sanderson
Why I Love It -
It is very difficult to be open about desire when the able bodied world does its best to make you feel undesirable. It is even more difficult to be vulnerable about desire, to open up to the idea of desire despite everything. Poems about male desire that comes from a person with disability are rare to find and this one is a gem to remember. Do check out
Wordgathering
, a wonderful magazine that publishes such poems and where this poem appeared.
Why can't you see me?
I see you, in your bikini,
My eyes touching your sexy body.
Look at me! Look at me!
To you, my wheelchair is my body.
And your bodyfriend is made of muscles and oil.
I don't mind, I understand.
But once, I would like your eyes to touch my body.